Things Your Car Mechanic Won't Tell You ​
When it comes to car repairs, you need to work with someone who is honest and is well equipped to complete the work on time and within your budget. Finding a good car mechanic is like finding a good driver or physiotherapist. With so many auto repair shops out there, finding a reliable one can become a challenging task. There are certain things that a dishonest car mechanic will never tell you. If you are worried about being overcharged for parts, spending too much for getting your vehicle fixed or spending on things that are not essential, read on to avoid getting scammed by your mechanic.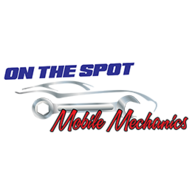 On The Spot Mobile Mechanic
The Real Cost of Spare Parts
Long story short, in most of the cases you will end up paying more for the spare part than what the auto repair shop got if for. The rate can run anyplace from a 20% increase to a 70% increase. Spare parts are like a profit making machine for dishonest mechanics. This is why most car repair shops won't allow you to buy and bring your own parts from the market. Also, in the event that they do, they will charge you a higher labour rate. 
The Actual Time Needed to Resolve the Problem
At the point when you are given a price quote, you need to know that the detailed cost estimate is based on a fixed rate of time that has been foreordained by labour guides. On the off chance that the labour guide says the time required to replace the alternator on your car should be two hours then you will be charged only for two hours of work, regardless of whether the car repair shop took one hour or four hours to complete the work. If we look into the current scenario, some auto mechanics get paid for 100 hours of labour despite working a forty hour week while some of them work for forty hours and just get paid for twenty hours of work. The labour guide has been introduced to protect you from dishonest mechanics charging you anything they desire. It is also a blessing in disguise for good mechanics who can work quicker than the mediocre mechanic.
How Easy the Repair Work Really Is
There are certain jobs that you can do yourself but some auto repair shops never want you to know this. Jobs like changing out batteries, air filters, brakes, some belts and light bulbs are so easy that you can handle them on your own. While this isn't accurate in all cases, you may be astounded knowing the number of jobs you can complete on your own with a basic tool kit and DIY videos on the internet. You might end up paying the mechanic $100 in labour for a job that actually took him just 15 minutes to complete. It is important to understand that you can complete the same work in an hour if you just take time out to search and learn.
In most of the cases, you are told to sign a document at the point when you drop off your vehicle in auto repair shops. Do you at any point pay heed to what is written in the document? You probably won't let your car stay on the off chance that you really read the document carefully. Usually, these documents include a wide range of things. If you read these documents thoroughly, it is highly likely that you could come across a line stating, "We are not liable for any damages that happen to your car while on our premises." Oops! You need to have proper clarity on what you are signing, and ask as many questions as you want; until you're sure you understand the full document.
The Actual Warranty of Your Spare Parts
There are many spare parts that come with a lifetime warranty. In any case, the mechanic doesn't want to reveal this because they make huge money on parts. For example, you can purchase the same alternator that the auto repair shop will install in your vehicle and it offers a lifetime warranty. But if you let the mechanic buy it for you, it is highly likely that they will give you a 3-5 month warranty with the expectation that if it runs out of order over the course of time, you will purchase the part once more.
You can avoid getting scammed and save your valuable money if you are aware of these things.